T1N vs. NCV3
The popular T1N Sprinter Van is a choice for those with economical van conversions in mind, due to its fuel efficiency, maintenance cost and reliability. The 5 Cylinder Sprinter initial price point tends to be easier on the wallet (My wallet is is older then a T1N). The fuel efficiency would contribute to your Sprinter Van Conversion project. The 2001 or 2002 Freightliner Sprinter Van, or the Dodge Sprinter 2003-2006 model came with a 2.7L diesel engine with no DPF (an exhaust gas device designed to remove soot. ). The trend of this Van, gives the Sprinter Van Enthusiast quite a bit more fuel efficient.
The acronym "T1N" means "Transporter 1 Neu". The word "neu" is, you guessed it, German for "New".
The T1N (Transporter 1 Neu came with a 2.7 liter inline 5 cyl diesel. T
The 2007-2018 second generation Sprinter van has a V-6 3.0 diesel engine. Some of the 2014 to 2016 Sprinter vans had the 2.1L Turbo Injected Gas Engines. Starting in 2007 some of the Sprinter Vans found themselves guzzling gas with a 3.5 V-6 gas engine.
Are the Dodge Sprinter vans reliable or dependable?
6 Different years of T1N Sprinters stand out, at being the worst of the 11/12 years the TN (Transporter) & T1N were manufactured. (1994-2005)
Electrical and Mechanical Problems haunted 6 models according to what I read on the internet. I have worked in multiple Sprinter Specialist repair shops last decade. I do believe the 2002/ and 2003 were the most troublesome.
In 1995, the first year in an European start of the "Sprinter" received an award for being such a great van. So logically, they started out great, What went wrong?

In 2001, Fedex Purchased 1900 Sprinters. In 2001 Daimler AG Exported 1900 of those Sprinters into the US.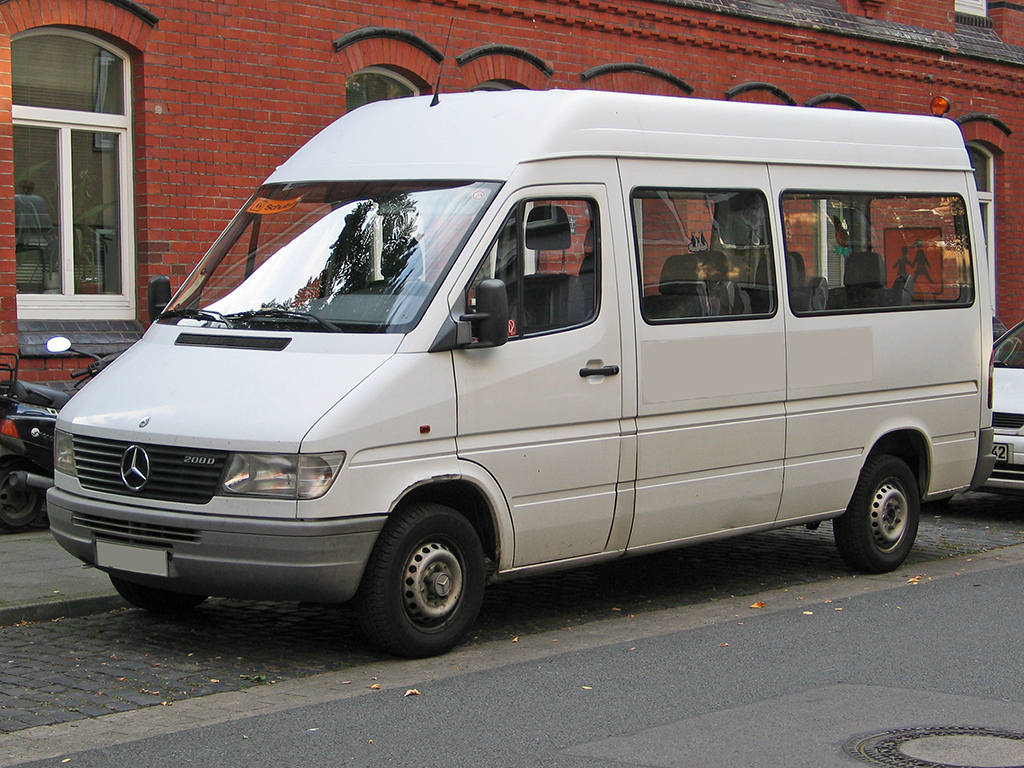 Picture Provided by Sven Storbeck at https://en.wikipedia.org/wiki/Mercedes-Benz_Sprinter#/media/File:Mercedes_sprinter_1_v_sst.jpg