Description
Custom Made Window Covers 2001-2006 Sprinter Van Window cover that provide whimsy!
These are Customer Made T1N 2001-2006 Sprinter Vans Covers Made to order. Any design. Want Unicorns, Puppies, your favorite Team?  You can think it, we can do it.
Support Small Mom and Pop Americans with these Hand Made T1N Sprinter Van covers — by Eileen of the Rolling Stowes
"We are all on an adventure make it EPIC!
We are all told, "live your life to the fullest"; We are here to do just that. TheRollingStowes serves as a vessel to project our passions, and clue in our loyal readers as to what inspires us in this crazy world. So, sit back, relax, and read on."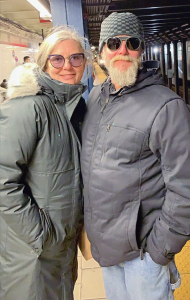 ---
Rare Earth Magnets keep these covers in place. These are lightly insulated to provide full light blackout for a dark interior when it is time for bed.
Custom Football Team covers are available (additional $25 for the use of Official Licensed Fabric)
We will contact you after you order to get the information of the type you would like.
Call or email for your choice of themes and one of a kind orders to express your style. These w
indow covers are made to your specs. Tell us your theme or color choice, we custom make window covers for your style. Add more of your personality to your van. Get creative! Covers are sold individually or as a set. Any set of two will come with a coordinating stash bag for storage.