Description
T1N 2001-2006 Sprinter Van Tekonsha Prodigy P3 Trailer Brake Controller 
T1N 2001-2006 Sprinter Van
Proportional brake controller automatically levels when mounted within a 360-degree vertical range. Includes customizable LCD display, storable settings, 3 boost levels, battery protection and continuous diagnostics. Transferable between automobiles.
Features:
T1N 2001-2006 Sprinter Van

Brake controller activates trailer brakes in proportion to your vehicle's braking action

Automatically adjusts trailer's braking based on deceleration of tow 

vehicle

Activates immediately – no pausing like with time-delayed brake controllers

Automatic-leveling ability – internal sensor detects deceleration even if controller is not mounted flat

Position at any angle up or down in the vertical plane

5 Storable settings let you customize controller for multiple trailers, varying loads or different drivers

Store display settings, brake type, language preferences, and desired boost level and power levels

3 Boost levels let you adjust initial braking power and aggressiveness
Continuous diagnostic check alerts you to any potential problems
Integrated safeguards protect your 

vehicle 

, trailer and the controller

Minimizes drain on car battery by drawing only 3.6 milliamps when not in use
Prevents trailer brakes from overheating by reducing power output to them during prolonged stops
Defends brake controller and trailer breakaway systems against shorts

Customizable, easy-to-read LCD display lets you choose color, adjust contrast and pick from different languages
Built-in, rotary-style manual override lever
Quick-disconnect feature lets you easily remove and store the control when not in use

Replacement wiring harness (sold separately) and replacement bracket (TK5906- sold separately) required to move the controller from one 

vehicle 

to another

Plug-in, 

vehicle 

-specific brake-control adapter 

(sold separately) 

can be used for certain applications to reduce installation time
Tekonsha Trailer Brake Controller
Electric
Electric over Hydraulic
Proportional Controller
Tekonsha
Under-Dash Box
Up to 4 Axles
Automatic Leveling
Dash Mount
360 Degrees
LCD Display
Specs:
Application: trailers with up to 4 axles (8 brake assemblies)

Designed for use with electric or electric-over-hydraulic trailer brakes

Overall dimensions: 3-5/8″ wide x 4-5/8″ long x 1-3/8″ tall
LCD display dimensions: 1-3/16″ wide x 9/16″ tall
Mounting: 360-degree vertical plane operating range
Proportional Braking
With a proportional brake controller, you can get heavy-duty emergency braking, general braking or slow-to-an-idle braking for your trailer automatically. The intensity with which your trailer brakes are activated and the rate at which they are applied are dependent on the deceleration of your tow vehicle. This means that, unlike time-delay controllers – which send the same amount of preset power to your trailer brakes every time – proportional controllers are able to adapt to every braking situation differently. So, if you slam on the brakes in your truck, your trailer brakes will activate with that same extreme intensity. And if you merely slow down as you approach a red light, your trailer will gradually brake in the same manner. Just set the initial power level, select a boost setting, and you're good to go.
As long as the P3 controller sits level on a horizontal plane and is pointed in the direction of travel, it will sense – via an internal inertia sensor – how your tow vehicle brakes. This inertia-based sensor responds to the deceleration of your tow vehicle as you brake by signaling the controller to send out enough power to your trailer brakes so that they are activated with an intensity that matches. The result is uniform braking across your towing setup. No push-pull action – just smooth, proportional braking every time.
Power Boost for Heavy-Duty Towing
Aside from smoother, more efficient braking, Tekonsha's P3 brake controller also offers a boost feature that gives you more initial braking power for those times when you're towing heavy loads. You can switch boost levels so that the power output to your trailer brakes automatically starts out at either 13 percent or 25 percent of the predetermined power setting.
So, if you boost the initial power so that your trailer brakes activate with 25 percent of the overall intensity at the start, the brakes will reach maximum braking faster. This is particularly beneficial if you are towing a heavy load because the intensity required to stop that load may be far greater than that needed to halt your vehicle. Therefore, sending out more initial power to the trailer brakes – and causing them to reach maximum braking faster – allows you to better control the trailer so that it doesn't push your tow vehicle before coming to a complete stop.
If your trailer weighs less than your tow vehicle, no boost is needed. But if you wish to set the boost so that your trailer leads the braking of your towing setup, you can select level B1. The following table gives an indication of when you might use the different boost levels and the power increases that they offer.
Approximate Gross Trailer Weight
Boost Level
Increase in Initial Power Output
Less than tow 

vehicle

 GVW
B1
13%
Equal to tow 

vehicle

 GVW
B1 or B2
13% or 25%
Up to 25% more than tow 

vehicle

 GVW
B2 or B3*
25%
Up to 40% more than tow 

vehicle

 GVW
B3*
25%
*Both B2 and B3 offer a 25-percent boost in initial power. But the braking curve for B3 is more aggressive than that of B2. This means that, even though you will start out with the same intensity when using these boost levels, you will get an overall more aggressive braking experience with the higher level. So if you use B3, you will reach maximum braking sooner than if you use B2.
Storable Settings
Customize your P3 and store settings so that you can easily access them later. If you tow multiple trailers, or the same one but with differing loads, store the desired boost and power levels for each so that you don't have to completely reset the controller every time you switch between the trailers. Do other drivers use your towing setup? Customize the P3 display with your desired screen color, brightness and language, and you can easily return it to your preferred settings the next time you tow.
Customizable LCD Display and Advanced Diagnostics
The P3's LCD display features a distinctive look with multiple color and contrast options. It also includes a highly advanced, easy-to-understand roadside diagnostics display. The P3 advanced diagnostics not only notify you of potential problems, but they can also tell you where to begin troubleshooting.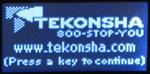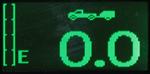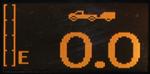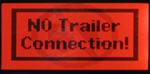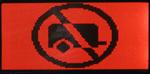 Diagnostic troubleshooting displays include:
Battery voltage
Voltage supplied by stoplight switch when brake pedal is depressed
Output voltage to trailer brakes
Output current to trailer brakes
Diagnostic warning signs include:
Open ground
Overload
Output short
Power loss
No trailer connection
Safety Features
The Prodigy P3 offers advanced safety features to prevent damage to various components of your towing setup. Integrated reverse battery protection shields the brake controller and your trailer's breakaway system from shorts. When the P3 is not in use, it will be in power-saving mode. In this setting, the power draw falls to only 3.6 milliamps, minimizing drain on your vehicle's battery.
When you stop at red lights, or any time that your truck and trailer are at a standstill with the brakes applied for more than 5 seconds, the P3's "hold" feature will activate. When this happens, the power output to your trailer's brakes will be reduced to just 25 percent of the preset power setting so that the brakes will not overheat.
If ever there is a time that you need to brake your trailer separately from your tow vehicle – when traveling down a steep incline, for example – the manual override lever is easily accessible. Pushing this lever engages the brakes on your trailer with full power. In addition, when you activate this override, the brake lights on your trailer will illuminate, properly warning those behind you of the braking action of your rig.
Automatic Leveling and Simple Installation
The self-leveling feature of the P3 ensures that the brake controller continues to function even as you drive up steep hills or through the mountains. Simply mount it in your cab at any vertical angle, and the controller will level itself automatically thanks to its 360-degree rotational range.

Note: The P3 must be mounted on a level horizontal (side-to-side) plane and must be lined up with the direction of travel for the internal sensor to function properly.

Installation is a snap. After mounting the P3 unit in your cab using the included bracket, hardwire one end of the included pigtail harness directly into your vehicle. The other end plugs into the brake controller. To transfer the P3 to another vehicle or to remove it for storage, just unplug the unit and slide it out of the bracket.
Installation Accessories
For even easier installation, a vehicle-specific wiring adapter (sold separately) is available for most newer trucks and SUVs. One end of the custom adapter plugs into your vehicle, and the other end plugs into the controller – no hardwiring required.
Note: If a custom brake-control wiring adapter is not available for your vehicle, one of the following will be required:
20-Amp circuit breaker (9506P – sold separately) for 2- to 4-brake applications
30-Amp circuit breaker (38630 – sold separately) for 6- to 8-brake applications
See also t1nparts.com's exclusive 7- and 4-way brake-control installation kit (ETBC7 – sold separately) if you don't already have a 7-way plug at the back of your vehicle.
90195 Tekonsha Prodigy P-3 Proportional Trailer Brake Control
39526 Hidden Hitch Proportional Brake Control
20195 Draw-Tite Intella-Stop Xtreme Proportional Brake Control