Description
Replacement Radiator for 2001-2006 Dodge Sprinter Van 2500 / 3500
CSF : ISO/TSO certified / 12 month Warranty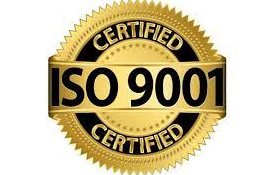 We stand behind the products we sell. Order with confidence 
This product is compatible with all Sprinter Vans made before 2006. Both the 2500 & 3500 versions. OM647 & OM612 Engines
A TSO is a minimum performance standard for specified materials, parts, and appliances used on civil aircraft. When authorized to manufacture a material, part, or appliances to a TSO standard, this is referred to as TSO authorization. Receiving a TSO authorization is both design and production approval.
100% leak tested before leaving factory at 150% of operating pressure
All components are installed, torqued, & tested on Radiator during assembly
Drop-in Fit
Fins (Heart of Radiator) – High Performance "Multi-Louvered Design" – OEM Spec
Gaskets are made from Special Grade "EPDM" rubber to withstand extreme temperatures of up to -120 Degrees F
High Performance Transmission Cooler with special Built-in Tabulator, when applicable
Industry Best Packaging – "10 Foot Drop Test" Standard
OEM specified Plastic Tank-Aluminum Core Construction
Tanks are made from Virgin Grade Engineered plastic resins, which are "Glass Filled" for added Strength & Durability
Tubes – Welded Type or Latest Generation "B-Tube" Design

Direct Fit CSF OE Replacement Radiator with Certified TSO Standards. 

Auto Transmission

1-Row Core, Aluminum Core Plastic Tank

DPI# 2796; 26.81 x 16.06 x 1.57 in. Core Size

1 year Warranty
Highest Grade Materials Designed To Insure Durability & Longevity
Manufactured Using OE Spec's To Provide Accurate Fitment
Aluminum Radiator is designed to provide maximum cooling efficiency to prevent premature engine failure. Its light-weight, and high-heat transferring aluminum features a tube and fin design that, dramatically increases surface area that enables the heat to dissipate more efficiently. This Racing Radiator is at least 40% more efficient than stock ones. Most importantly, it has a much higher capacity for coolant than stock ones, which means that your cooling system will be more efficient and will be more resistant to temperature surges in racing applications.
2006
Freightliner
Sprinter 2500
Base Cab & Chassis 2-Door
2.7L 2687CC 165Cu. In. l5 DIESEL DOHC Turbocharged
2006
Freightliner
Sprinter 2500
Base Standard Cargo Van 2-Door
2.7L 2687CC 165Cu. In. l5 DIESEL DOHC Turbocharged
2006
Freightliner
Sprinter 2500
Base Standard Cargo Van 3-Door
2.7L 2687CC 165Cu. In. l5 DIESEL DOHC Turbocharged
2006
Freightliner
Sprinter 2500
Base Standard Cargo Van 4-Door
2.7L 2687CC 165Cu. In. l5 DIESEL DOHC Turbocharged
2006
Freightliner
Sprinter 2500
Base Standard Passenger Van 3-Door
2.7L 2687CC 165Cu. In. l5 DIESEL DOHC Turbocharged
2006
Freightliner
Sprinter 3500
Base Cab & Chassis 2-Door
2.7L 2687CC 165Cu. In. l5 DIESEL DOHC Turbocharged
2006
Freightliner
Sprinter 3500
Base Standard Cargo Van 2-Door
2.7L 2687CC 165Cu. In. l5 DIESEL DOHC Turbocharged
2006
Freightliner
Sprinter 3500
Base Standard Cargo Van 3-Door
2.7L 2687CC 165Cu. In. l5 DIESEL DOHC Turbocharged
2006
Freightliner
Sprinter 3500
Base Standard Cargo Van 4-Door
2.7L 2687CC 165Cu. In. l5 DIESEL DOHC Turbocharged
2005
Freightliner
Sprinter 2500
Base Cab & Chassis 2-Door
2.7L 2687CC 165Cu. In. l5 DIESEL DOHC Turbocharged
2005
Freightliner
Sprinter 2500
Base Standard Cargo Van 3-Door
2.7L 2687CC 165Cu. In. l5 DIESEL DOHC Turbocharged
2005
Freightliner
Sprinter 2500
Base Standard Passenger Van 3-Door
2.7L 2687CC 165Cu. In. l5 DIESEL DOHC Turbocharged
2005
Freightliner
Sprinter 3500
Base Cab & Chassis 2-Door
2.7L 2687CC 165Cu. In. l5 DIESEL DOHC Turbocharged
2005
Freightliner
Sprinter 3500
Base Standard Cargo Van 3-Door
2.7L 2687CC 165Cu. In. l5 DIESEL DOHC Turbocharged
2005
Freightliner
Sprinter 3500
Base Standard Passenger Van 3-Door
2.7L 2687CC 165Cu. In. l5 DIESEL DOHC Turbocharged
2004
Freightliner
Sprinter 2500
Base Standard Cargo Van 3-Door
2.7L 2687CC 165Cu. In. l5 DIESEL DOHC Turbocharged
2004
Freightliner
Sprinter 2500
Base Standard Passenger Van 3-Door
2.7L 2687CC 165Cu. In. l5 DIESEL DOHC Turbocharged
2004
Freightliner
Sprinter 3500
Base Standard Cargo Van 3-Door
2.7L 2687CC 165Cu. In. l5 DIESEL DOHC Turbocharged
2003
Freightliner
Sprinter 2500
Base Standard Cargo Van 3-Door
2.7L 2687CC 165Cu. In. l5 DIESEL DOHC Turbocharged
2003
Freightliner
Sprinter 2500
Base Standard Passenger Van 3-Door
2.7L 2687CC 165Cu. In. l5 DIESEL DOHC Turbocharged
| | | | | |
| --- | --- | --- | --- | --- |
| 2003 | Freightliner | Sprinter 3500 | Base Standard Cargo Van 3-Door | 2.7L 2687CC 165Cu. In. l5 DIESEL DOHC Turbocharged |
9015003300, 9015002400, 9015002800, 9015003100 9015003400 9015002800, 5104117AA