Description
T1N 2001-2006 Sprinter 3500 16 inch Dually Wheel Simulators
Looking for16 inch dually wheel simulators for your 2001-2006 T1N Sprinter Van? You came to the right place.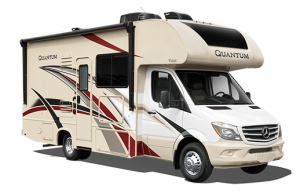 Looking for Simulators for your 2500 T1N 2001-2006 Sprinter Van Click Here
Set of 4 (2 front, 2 rear) Stainless Steel Wheel Simulators for 2004 – 2006 Sprinter 3500 models (dual rear wheels) with 16 inch wheels.
High-quality, non-magnetic 304L stainless steel – will never rust, pit, corrode or turn yellow.
This T1N Wheel Simulators System does not disturb the torque of the lug nuts.
These wheel simulators are Engineered to fit securely on your T1N Sprinter, and has a Patented over-the-lug mounting system.
High Quality T1N Wheel Simulators Made in USA
Engineered to fit securely to steel or aluminum wheels.
Wheel Simulators for a T1N 2001-2006 Sprinter 3500 Installation Instructions
https://youtu.be/4I3FwpXRw8c
FAQ's:
How do you install these simulators?
SPRINTER 15" AND 16" OVER-THE-LUG MOUNTING SYSTEM FRONT SIMULATOR INSTRUCTIONS
FOR 2006 AND EARLIER
Check out our 2001-2006 T1N Sprinter Van Wheel Simulators Installation Help
T1N Sprinter Van Simulators Printable download instructions:
optional rear valve extension:
I think these wheel simulators have a bright finish… Is that the case?
The 15″ or 16″ wheels have a polished look to them as these simulators are made of stainless steel.
There seems to be a lot of components to this wheel or is it several pieces that don't go together? Do you put them together?
There are some pieces meant to go together, yes. It does include some hardware in order to facilitate the completion of the job.
Won't I need extra tools to complete the job?
No. You shouldn't. They are meant to snap together and the hardware is mostly fasteners. You will not need anything outside of what you would find in a normal home repair kit. Screwdrivers and such.
Is this for both the front and rear wheels?
Yes. The set should complete the front and rear wheels.
Wait, what kind of steel is used for these wheel simulators?
These are T304L stainless steel wheel simulators for your t1n Sprinter van.
Am I going to have to remove my T1N Sprinter lug nuts? 
Actually, no. You will be able to snap the product on your existing setup.
These Wheel simulators have a Patented over-the-lug mounting system.
I'm just trying to cover up my beat up wheels is this going to do it?
Yes. Actually, you are the perfect person for this product. The wheel simulators will cover up what you want to be hidden while keeping the same performance. All you have to do is snap the product on and go. You should be good.
How good do these look?
We have been told that these look very realistic on a Sprinter. You should not be disappointed once you get these 16-inch wheel simulators in the mail.
PICTURE IS REPRESENTATION. ACTUAL PRODUCT MAY VARY.