Description
 OEM Grade Catalytic Converter by MagnaFlow®. Converter Configuration:
Direct Fit on to your 2500/3500 2001-2006 Sprinter Van.
NOT FOR CALIFORNIA REGISTERED T1N SPRINTERS CONTACT US IF YOU NEED ONE FOR CALI
If your 2001-2006 Sprinter Van  needs replacement, install one that  will get you through the smog check. This converter is part of the exhaust header/manifold assembly, and it will directly replace the factory unit, with little or no fabrication required.
Without Air Tube. Without O2 Sensor Port. Catalytic Inlet Diameter: 2.5″. Catalytic Outlet Diameter: 2.5″. Catalytic Converter Overall Length: 81″.
All Federal catalytic converters meet EPA requirements. Federal Catalytic Converters are not legal for sale, installation or use in the state of California. Learn more about the Federal Catalytic Converter law HERE.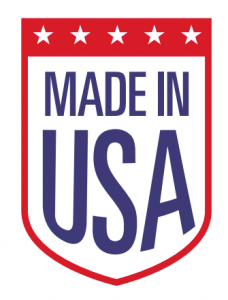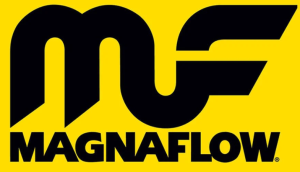 Notes:
Uses Factory Hangers
Always consult emissions regulations before replacing a Catalytic Converter
Specifications:
Catalytic Series: OEM Grade
Converter Configuration: Direct Fit to your T1N 2001-2006 Sprinter Van
Converter Body Material: Stainless Steel
Catalytic Converter Substrate Material: Ceramic
Inlet Connection Type: Clamp-On
Outlet Connection Type: Clamp-On
Catalytic Inlet Diameter: 2.5″
Catalytic Outlet Diameter: 2.5″
Catalytic Converter Width: 6″
Main Piping Diameter: 2.5″
Catalytic Converter Body Length: 12″
Catalytic Converter Overall Length: 81″
Air Tube: No
O2 Sensor Port: No
Catalytic Converter Format: Pre-Catalytic Converter and Main Catalytic Converter
Catalytic Converter Oxygen Sensor Location: None
Installation Complexity: Bolt-on. Do it Yourself
Converter Quantity: 1
Features:
Reduces harmful emissions on your 2001-2006 Sprinter Van with this, Exact replacement with little or no fabrication or modifications required
Ribbed body to minimize expansion and distortion, holding the ceramic catalyst in proper alignment
Strongest and smoothest flowing inlet and outlet joint of any manufacturer
Each inlet tailored to the size of the converter body
Converter body manufactured from heavy-duty stainless steel
Seam welded for a strong, tight bond
Stainless steel construction
Federal Emissions compliant design
Formulated for Gas and Diesel Applications
Proudly made in the USA
MagnaFlow specializes in superior catalytic converter and exhaust technology and has spent the past 30+ years earning its reputation as a global market leader. American engineered and manufactured, MagnaFlow Catalytic Converters combine efficient industrial design to produce a product that exceeds, rather than meets, the highest standards of product performance and efficiency in the industry. MagnaFlow uses Ceramic substrates with different combinations of cell density and wall thickness to meet vehicle specific requirements.
MagnaFlow Direct-Fit 2001-2006 Sprinter Van Catalytic Converters are designed for easy bolt-on installation for the 2001-2006 Sprinter Van Professional Installer. Each is designed to exact the original equipment specifications. While the majority of the Direct-Fit Catalytic Converter products do not require welding, cutting or bending, limited applications may require additional welding for optimal installation.
All California State Catalytic converters are CARB compliant. Converters are based on Executive Orders issued by the California Air Resource Board and must be used in accordance with this information. In California, it is illegal to select a catalytic converter for installation based solely on vehicle weight and engine size.
The Direct Fit Catalytic Converter is an exact replacement for your stock converter, with an interface at either end that will allow it to be bolted into the exhaust system. No fabrication or modifications are usually required. It's available in OBD II (On-Board Diagnostics, 2nd Generation), Pre-OBD II, and OEM Grade OBD II configurations. Pre-OBD II is for early vehicles (generally 1995 or older), which were equipped with 2-way, 3-way, or 3-way with air injection converters. Two-way converters oxidize harmful Hydrocarbons (HC) and Carbon Monoxide (CO) along with secondary oxygen into water (H2O) and Carbon Dioxide (CO2). Along with the previously detailed conversion, a 3-way converter also reduces oxides of nitrogen (NOx) into Nitrogen (N2). The 3-way with air injection converter operates the same as a 3-way converter but with the addition of air pumped into the converter to improve the oxidation capabilities.
OBD II converters are for 1995 and newer vehicles and are 3-way converters. OEM Grade OBD II converters are for vehicles registered outside of the state of California, with California spec emissions. More precious metals are applied to the substrate on these converters to further reduce emissions. To determine if this converter is right for your vehicle, find the VECI (Vehicle Emissions Control Information) label in the engine compartment and look for the word "California" on the label.
On vehicles registered outside the state of California, MagnaFlow warrants the Direct Fit Catalytic Converter to be free of manufacturer's defects for a period of 5 years and emissions failure for 25,000 miles. Direct Fit Catalytic Converters on vehicles registered in California carry a 5 year, 50,000 mile warranty against manufacturer's defects and emissions failure.
MagnaFlow® has been in business for more than 30 years, with its slogan "Quality – Power – Sound" leading the company on its steady path to success. MagnaFlow is the market leader in exhaust systems. No other brand has managed to fulfill the demands auto enthusiasts have on their exhaust systems, while still complying with emission standards, as MagnaFlow has. The product line is steadily expanding, introducing new, cutting edge technologies and designs. MagnaFlow is the leader in exhaust system design and the company is determined to stay in the lead.