Description
T1N Sprinter OM647 Engine Air Intake Manifold w/ Gasket
The T1N Sprinter Van Engine intake manifold is a part of your Mercedes' engine and helps to distribute air from outside your vehicle to the different cylinders in the engine. The air is needed to combine with air to help produce power. Your manifold is attached to the cylinder head with a gasket in between that provides a tight seal.
Included a Genuine Mercedes Manifold Gasket Set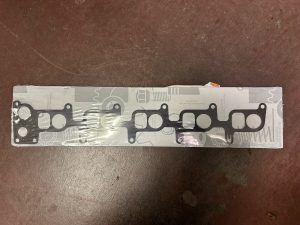 What are the symptoms of a bad intake manifold Mercedes?
Generally, we find problems in performance, which include poor idle, loss of power, and a Check Engine Light. The Mercedes Benz intake manifold problem is caused by one of the inlet manifold tuning flaps breaking, causing unexpected and deficient performance depending on the orientation of the flap that has broken
05136769AA   647 010 04 20 A6470900137