Description
Front SES Helper Spring Kit by Timbren®for the 2001-2006 Sprinter Van
Front SES Helper Spring Kit by Timbren®.  Each laser cut piece of steel is precision bent and powder-coated to ensure a quality fit on your 2500 or 3500 5 Cyl Sprinter Van.
Engineered hollow rubber springs to deliver a progressive spring rate. In other words, the more weight that pushes down on the rubber springs the harder they work to prevent rear end sag. Whether you're pulling a trailer or carrying a heavy load in the back of your T1N 2001-2006 Sprinter, hollow rubber springs adjust automatically to keep the vehicle level at all times.
This SES Suspension Upgrade replaces the jounce stop on the frame. Its unique design ensures superb ride quality – loaded or unloaded. (There should be a 1/2″ to 1-1/2″ gap between rubber spring and axle to ensure unloaded ride quality. If the T1N 2001-2006 Sprinter Van body is heavy, no clearance is necessary.) Unlike other auxiliary spring systems, the SES Suspension Upgrade guarantees the best of both worlds.

2001-2006 Dodge Sprinter Van – Timbren Front Suspension Enhancement System
Jounce-Style Springs
Front Axle Suspension Enhancement
Timbren
Light Duty
1,000-lb Capacity. Great for trucks with plows, these front hollow rubber springs help to stabilize and level your T1N 2001-2006 Sprinter. They also provide a more comfortable ride by absorbing road shock and improving roll stability. Easy to install and use.
Timbren Warranty Information Click Here
Sumo Springs also available click here for information
Features:
Improves suspension, handling and safety
Provides additional support as needed so you always have a smooth, comfortable ride

Allows the leaf spring ample movement while cushioning light loads

Does not affect the empty ride of the vehicle

Becomes more rigid as more weight is added

Increases stability – providing great performance while hauling heavy loads
Reduces vehicle sag

Works independently – side-to-side

Helps compensate for off-center loads
Reduces body roll when swerving and turning corners

Acts as shock absorbers, taking the brunt of bumps and rough roads

Extends the life of your vehicle's suspension
Specs:
Includes 2 Aeon hollow rubber springs, vehicle-specific brackets and hardware for simple installation

Replaces axle bump stops on frame
No drilling required

Capacity: 1,000 lbs

Do not exceed the vehicle's weight-carrying capacity

Designed to work with a suspension system that is in good working order
Limited lifetime warranty – satisfaction guarantee

Just like the rear of your vehicle will sag under the weight of a fully loaded bed, the front of your vehicle will sag when under the burden of heavy equipment such as a snowplow. In this case, the front axle is handling not only the weight of the equipment, but also more of the vehicle's weight. Overall vehicle handling – traction, steering, and braking – is negatively affected. But the resistance from Timbren's Suspension Enhancement System works with your factory suspension to keep your vehicle level and improve your driving experience.

The Timbren system comes with custom-fit brackets that are bolted onto each frame rail above your front axle. Hollow rubber springs are bolted to the bottom of the bracket and hang down so that the bottom of each spring touches the axle. Because each spring is making constant contact with the axle, it is always working to cushion and support your factory suspension.
Timbren Suspension Enhancement Systems are designed to work progressively. When the hollow rubber springs are compressed, the convoluted design causes them to quickly collapse along the folds. Once the folds are compacted, the stacked barrel shape increases resistance, stiffening the suspension and keeping your vehicle level.

Each hollow rubber spring works independently to support the driver's-side or passenger's-side of your vehicle. This is helpful when you swerve or make sharp turns. Each spring is activated when it is needed, so body roll is greatly reduced. The independent action also works well when you're carrying off-center loads.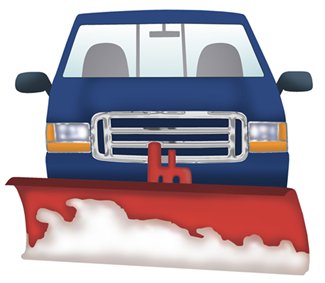 Timbren's Suspension Enhancement System will help raise the front end of your vehicle when you're using heavy equipment like a snowplow. This ensures that your headlight beams will be pointed in the right direction and tire wear will be reduced. If the plow is off-center or has an extension, the springs will automatically compensate for this as well.

Another great feature of the rubber construction is that the springs absorb most of the road shock, creating a smoother, more stable ride overall. Wear and tear on the factory suspension is also lessened because the rubber springs work to prevent bottoming out on rough roads.
Timbren Suspension Enhancement Compared to the Competition
Timbren's Suspension Enhancement Systems are much easier to install than air springs – there are no air hoses to run, no compressors or gauges to hook up, and no manual adjustments to make. The rubber construction makes Timbren's springs more elastic than similar products constructed of microcellular urethane. More elasticity allows for a more comfortable ride because the rubber has more travel.