Description
T1N Conversion Sprinter Van 0121544602 NEW SEG Alternator Kit 2001-2006 5CYL 2.7L Engines
This product is compatible with all 5cyl 2001-2006 Sprinter Vans 2500 | 3500.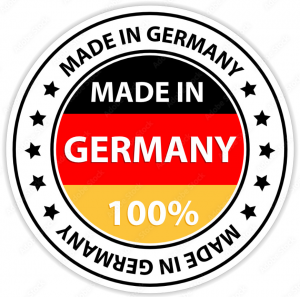 Brand new, OEM replacement 150Amp alternator. Comes with 6 poly groove clutch pulley. No Core to hassle with.
If you are interested in Upgrading to a BIG 200 AMP Alternator contact me. thanks.
This 150 amp unit can also be used as an upgrade on vehicles that came with 90 or 120 amp from the factory. Please check the part number before ordering.
FULL 1 YEAR LIMITED WARRANTY – INDUSTRY LEADER
100% BRAND NEW REPLACEMENT ENGINEERED & TESTED TO EXCEED OEM SPECIFICATIONS
PLEASE CHECK YOUR NUMBERS TO ENSURE CORRECT REPLACEMENT
Covered by the SEG Parts warranty. Click Here for info
| | |
| --- | --- |
| ALTERNATE | 0121544602, 0121542402, 0131541702, AL0801X, AL0791N, 013154130283, 0131541302, 013154130288, 013154130287, 013154130260, 5134205AB, 5134204AB, 5134199AB, AL0798X, AL0798N |
Fitment Below
---
2003 Dodge Sprinter 2500 Base Standard Cargo Van
2.7L L5 Diesel, 5-speed Automatic W5A380
2003 Dodge Sprinter 2500 Base Standard Passenger Van
2.7L L5 Diesel, 5-speed Automatic W5A380
2004 Dodge Sprinter 2500 Base Standard Cargo Van
2.7L L5 Diesel, 5-speed Automatic W5A380
2004 Dodge Sprinter 2500 Base Standard Passenger Van
2.7L L5 Diesel, 5-speed Automatic W5A380
2005 Dodge Sprinter 2500 Base Cab & Chassis
2.7L L5 Diesel, 5-speed Automatic W5A380
2005 Dodge Sprinter 2500 Base Standard Cargo Van
2.7L L5 Diesel, 5-speed Automatic W5A380
2005 Dodge Sprinter 2500 Base Standard Passenger Van
2.7L L5 Diesel, 5-speed Automatic W5A380
2006 Dodge Sprinter 2500 Base Standard Cargo Van
2.7L L5 Diesel, 5-speed Automatic W5A380
2006 Dodge Sprinter 2500 Base Standard Passenger Van
2.7L L5 Diesel, 5-speed Automatic W5A380
2003 Dodge Sprinter 3500 Base Standard Cargo Van
2.7L L5 Diesel, 5-speed Automatic W5A380
2004 Dodge Sprinter 3500 Base Standard Cargo Van
2.7L L5 Diesel, 5-speed Automatic W5A380
2005 Dodge Sprinter 3500 Base Cab & Chassis
2.7L L5 Diesel, 5-speed Automatic W5A380
2005 Dodge Sprinter 3500 Base Standard Cargo Van
2.7L L5 Diesel, 5-speed Automatic W5A380
2005 Dodge Sprinter 3500 Base Standard Passenger Van
2.7L L5 Diesel, 5-speed Automatic W5A380
2006 Dodge Sprinter 3500 Base Cab & Chassis
2.7L L5 Diesel, 5-speed Automatic W5A380
2006 Dodge Sprinter 3500 Base Standard Cargo Van
2.7L L5 Diesel, 5-speed Automatic W5A380
2002 Freightliner Sprinter 2500 Base Standard Cargo Van
2.7L L5 Diesel, 5-speed Automatic W5A380
2002 Freightliner Sprinter 2500 Base Standard Passenger Van
2.7L L5 Diesel, 5-speed Automatic W5A380
2003 Freightliner Sprinter 2500 Base Standard Cargo Van
2.7L L5 Diesel, 5-speed Automatic W5A380
2003 Freightliner Sprinter 2500 Base Standard Passenger Van
2.7L L5 Diesel, 5-speed Automatic W5A380
2004 Freightliner Sprinter 2500 Base Standard Cargo Van
2.7L L5 Diesel, 5-speed Automatic W5A380
2004 Freightliner Sprinter 2500 Base Standard Passenger Van
2.7L L5 Diesel, 5-speed Automatic W5A380
2005 Freightliner Sprinter 2500 Base Cab & Chassis
2.7L L5 Diesel, 5-speed Automatic W5A380
2005 Freightliner Sprinter 2500 Base Standard Cargo Van
2.7L L5 Diesel, 5-speed Automatic W5A380
2005 Freightliner Sprinter 2500 Base Standard Passenger Van
2.7L L5 Diesel, 5-speed Automatic W5A380
2006 Freightliner Sprinter 2500 Base Cab & Chassis
2.7L L5 Diesel, 5-speed Automatic W5A380
2006 Freightliner Sprinter 2500 Base Standard Cargo Van
2.7L L5 Diesel, 5-speed Automatic W5A380
2006 Freightliner Sprinter 2500 Base Standard Passenger Van
2.7L L5 Diesel, 5-speed Automatic W5A380
2002 Freightliner Sprinter 3500 Base Standard Cargo Van
2.7L L5 Diesel, 5-speed Automatic W5A380
2003 Freightliner Sprinter 3500 Base Standard Cargo Van
2.7L L5 Diesel, 5-speed Automatic W5A380
2004 Freightliner Sprinter 3500 Base Standard Cargo Van
2.7L L5 Diesel, 5-speed Automatic W5A380
2005 Freightliner Sprinter 3500 Base Cab & Chassis
2.7L L5 Diesel, 5-speed Automatic W5A380
2005 Freightliner Sprinter 3500 Base Standard Cargo Van
2.7L L5 Diesel, 5-speed Automatic W5A380
2005 Freightliner Sprinter 3500 Base Standard Passenger Van
2.7L L5 Diesel, 5-speed Automatic W5A380
2006 Freightliner Sprinter 3500 Base Cab & Chassis
2.7L L5 Diesel, 5-speed Automatic W5A380
2006 Freightliner Sprinter 3500 Base Standard Cargo Van
2.7L L5 Diesel, 5-speed Automatic W5A380

DESCRIPTION

Brande new, OEM replacement 150Amp alternator. Comes with 6 poly groove clutch pulley. This 150 amp unit can also be used as an upgrade on vehicles that came with 90 or 120 amp from the factory. Please check the part number before ordering.

| | |
| --- | --- |
| SKU | 007365 |
| BRAND | OE Aftermarket |
| OEM | 0121544602 |
| MPN | 0121544602 |
| ALTERNATE | 0121544602, 0121542402, 0131541702, AL0801X, AL0791N, 013154130283, 0131541302, 013154130288, 013154130287, 013154130260, 5134205AB, 5134204AB, 5134199AB, AL0798X, AL0798N |
| CATEGORY | Charging & Starting |
| SUBCATEGORY | Alternators |